Home
→
Handwriting Activity Books
Handwriting Activity Books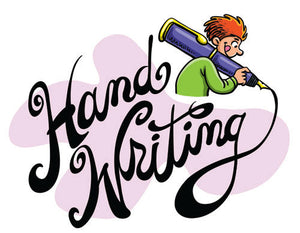 McRuffy Handwriting Activity Books provide sheets of single letters to focus on specific letters. The activities are useful for any grade level.
Dot's Handwriting Helper uses unique cues to form letters.
Letter Practice Flip & Draw books allow a clear plastic page to flip over sheets for practice with dry-erase markers.
Trace & Erase activity sheets are single laminated pages that can be traced with dry-erase markers.
Included in this collection are the grade-level handwriting books that coordinate with the McRuffy Language Arts and Reading and Phonics programs.
Handwriting styles include:
The traditional style is the most familiar writing style. It features straight lines and round circles.
  
The modern style is the pre-cursive printing style. Letters have slight curves and on the stems and ovals to resemble cursive.
The cursive style features connected letters.